Our hard work and dedication have once again paid-off and one of our plugins has reached a milestone of 10K+ Active Installs. We're very happy to share that our Hide/Remove Metadata plugin has crossed 10K Active Installations on WordPress.org.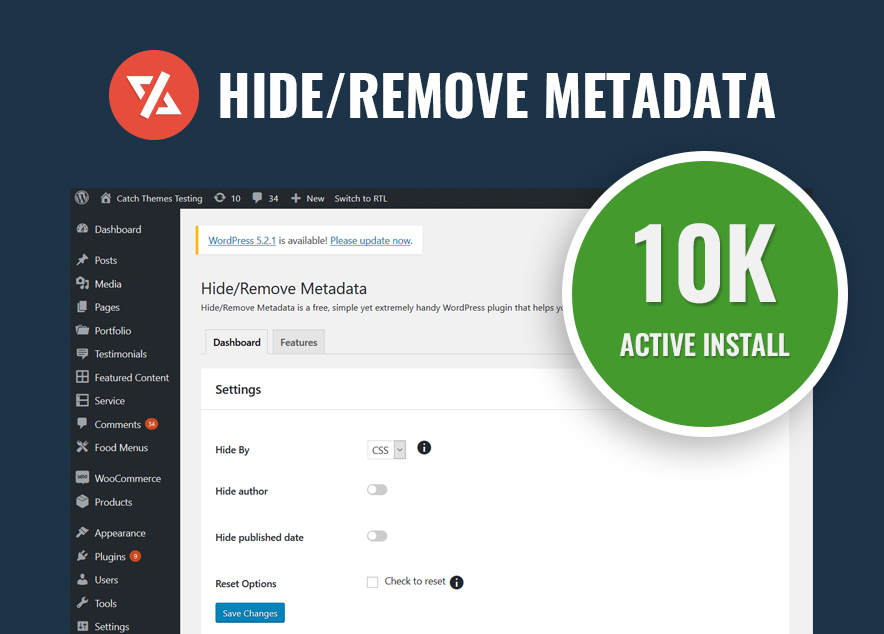 It is our ninth WordPress plugin to reach 10K+ active installs on the open-source platform. All of this has been possible only because of you and your support. We would like to thank everyone who has helped us reach this milestone.
Now, a little about the plugin…
Hide/Remove Metadata – Hide or Remove Author and Published Date Effortlessly
Hide/Remove Metadata is a free, simple yet extremely handy WordPress plugin that hides or completely removes author and published date from your website. The plugin is simple and straightforward. You have the option to either partially hide the author/date or you can completely remove them from your site. You can also choose to hide only one of them, either author or date. And if you want both of them to stay hidden, you can turn on the Hide option for both. Hide Metadata is extremely useful and takes less than a minute to set up.
As mentioned above, you can either completely or partially hide the author's information and published date. Select CSS to partially hide them or select PHP to completely remove the information. The Hide/Remove Metadata plugin comes with a responsive design, which means the plugin adapts to your site design and you do not have to worry about anything getting broken or muddled.
Download Hide/Remove Metadata  Know More
Receiving love and support from our loyal customers motivates us to craft more essential products. So, we look forward to bringing you more of our top-notch products in the coming days.
Thank you, everyone, and keep supporting us. Cheers!