Yet again, we've achieved a new milestone and we are absolutely grateful to share with you all that our To Top plugin has surpassed 70K Active Installs on WordPress.org. It is our first ever plugin to cross the milestone of 70K Active Installations.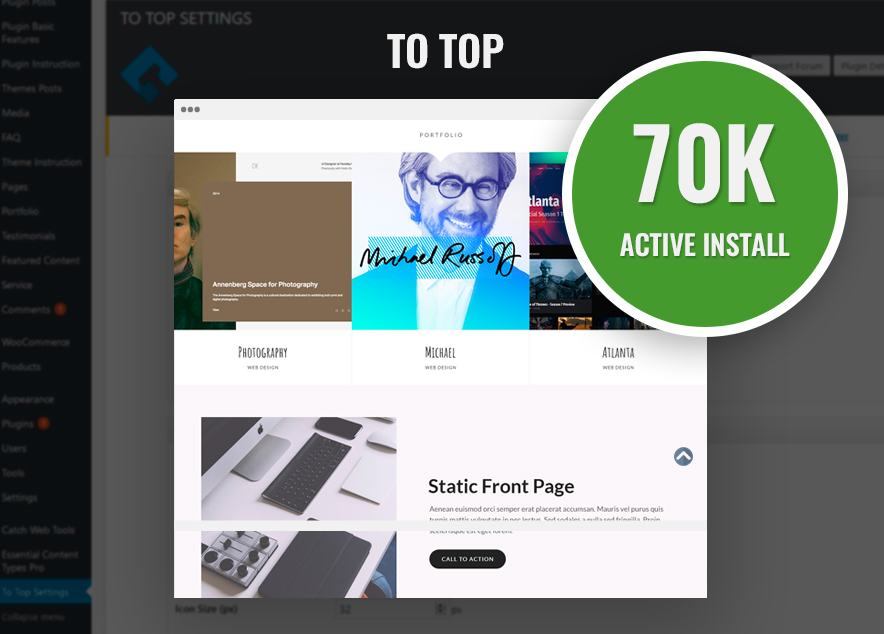 Thank you so much to everyone who has supported us and helped us reach this amazing milestone. We're very grateful for the love and support we've received so far. Your support is what keeps us going and motivates us to craft more plugins for you.
We're looking forward to serving you with more of our genuine products. Keep loving, keep supporting!
To Top – Simple Scroll Up WordPress Plugin
To Top is a simple Scroll Up WordPress plugin for better navigation on your site. It is absolutely free of cost and available in the WordPress Plugin Repository. To Top plugin, by default adds a floating scroll up box at the bottom right side of your page. You can change its position as per your requirement. The plugin is extremely handy if you usually upload long content on your site. Your visitors will be able to smoothly slide right to the top of the page by simply clicking the To Top button no matter how much they had scrolled down. The plugin is very minimal, so, it does not affect any other element of your site. It is absolutely neat and adds extra charm to your website in just a few minutes. The plugin empowers you with powerful customization options, with which you can tweak almost everything in the plugin.
With a minimal design and flexible features, To Top is all you need to provide better navigation for your visitors. Be smart and download To Top today for a better user experience!