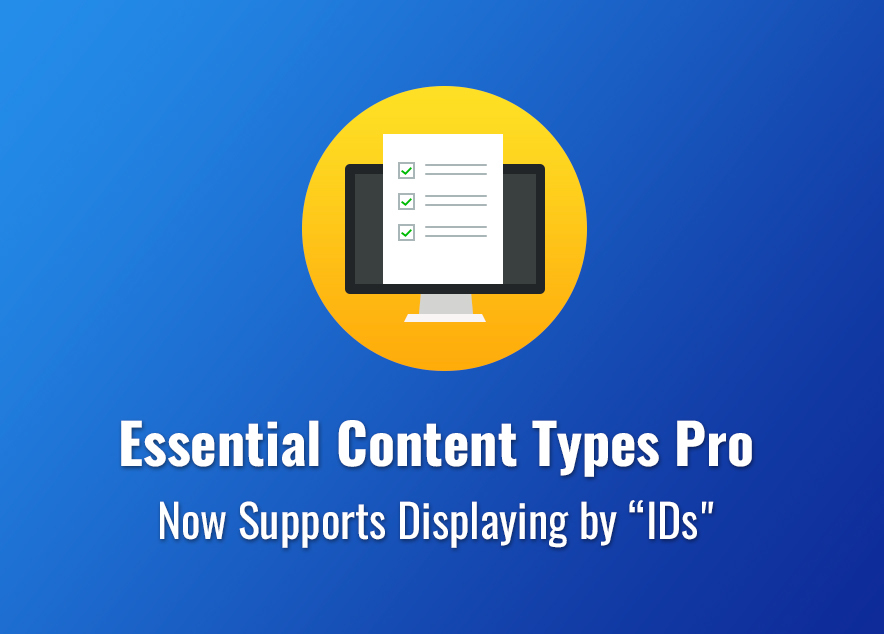 Our Premium Custom Post Types plugin, Essential Content Types Pro now comes with a new functionality to easily display custom post types in sections like Portfolio, Testimonials, Services, Events, Team, and Featured Content.
This update of Essential Content Types Pro brings Filtering by IDs. It allows you to display Custom Post Types more specifically by entering CPT IDs. You can display as many CPT as you desire by adding commas while entering the CPT IDs.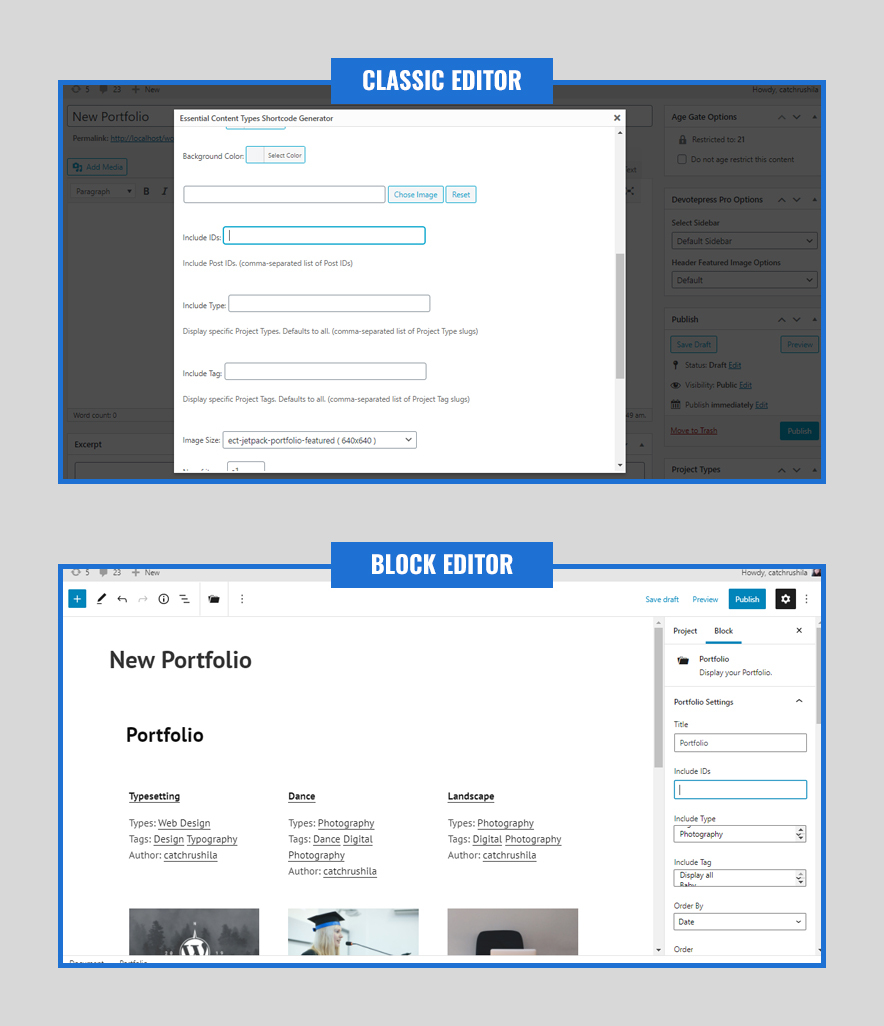 Essential Content Types Pro is a Custom Post Types WordPress plugin that allows you to go beyond the regular posts and pages. Staying true to the essence of its name, the Essential Content Types Pro plugin includes only the essential custom post types; cutting out all the unnecessary elements. The plugin is absolutely lightweight, responsive, and displays your custom post types in the most alluring way possible.
Essential Content Types Pro supports six different custom post types: Portfolio, Testimonials, Featured Content, Services, Event, and Team. You can display the supported CPTs to further promote your business and grow efficiently.
And now with the newly added functionality of displaying CPT by IDs, it is easier than ever to display specific CPTs of your desire.
Here is a full tutorial on using Essential Content Types Pro on both Classic and Gutenberg Editors.
BUY ESSENTIAL CONTENT TYPES PRO VIEW DEMO TRY FREE
Lastly, we would also like to mention that this specific feature has landed in ECT Pro through our Customer Suggestions. Therefore, if you also want any features or functionalities added to our ECT Pro (or any other) plugin, you can freely write to us. Your words matter the most for us. Cheers!