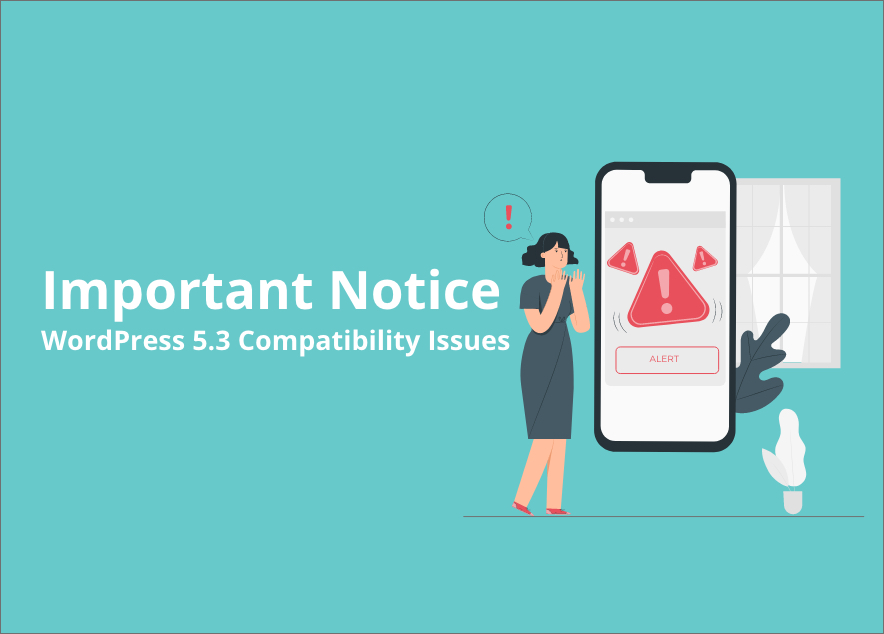 Attention, everyone! We have a very important notice for all our premium plugin users. WordPress 5.3 was released yesterday and we wanted to request you all to update your Premium Plugins to its latest version before upgrading to WordPress 5.3.
If you have already upgraded your site to WordPress 5.3 and have not yet acquired the latest version of our plugins, you might face issues while activating your license key. The error might say "The link you followed has expired." Don't worry! If you get errors like such, all you need to do is manually update your premium plugins.
This is due to some WordPress 5.3 compatibility issues. Therefore, to completely avoid this issue in the first place, we suggest you update your premium plugins to its latest version prior to upgrading your WordPress version to 5.3.
There are two ways to manually update our Premium Plugins, which are discussed below.
I. UPDATING PLUGIN USING THE ADMINISTRATION PANEL
You can update Plugins directly from the Administration Panel using the Catch Updater plugin or Catch Web Tools plugin. Catch Updater is a module inside our plugin, Catch Web Tools. Click here to read details about the Catch Updater plugin.
You can go through the YouTube video for Catch Updater as well.
II. UPDATING PLUGIN USING FTP
To update Plugin through FTP, follow these basic steps:
Download the latest version of the plugin from your Catch Plugins member My-Account to your desktop.
Unzip the zip file to your desktop.
Using an FTP client to access your host web server, go to /wp-content/plugins/ and upload your new copy of Pro Plugin. It will now replace the old files.
Your Premium Plugin is updated successfully.
However, if you still have confusion or facing any issue while manually updating our premium plugins, you can contact us through our Support Forum.