We've slightly changed our website design and made it more revitalizing. Go Mulberry Pink!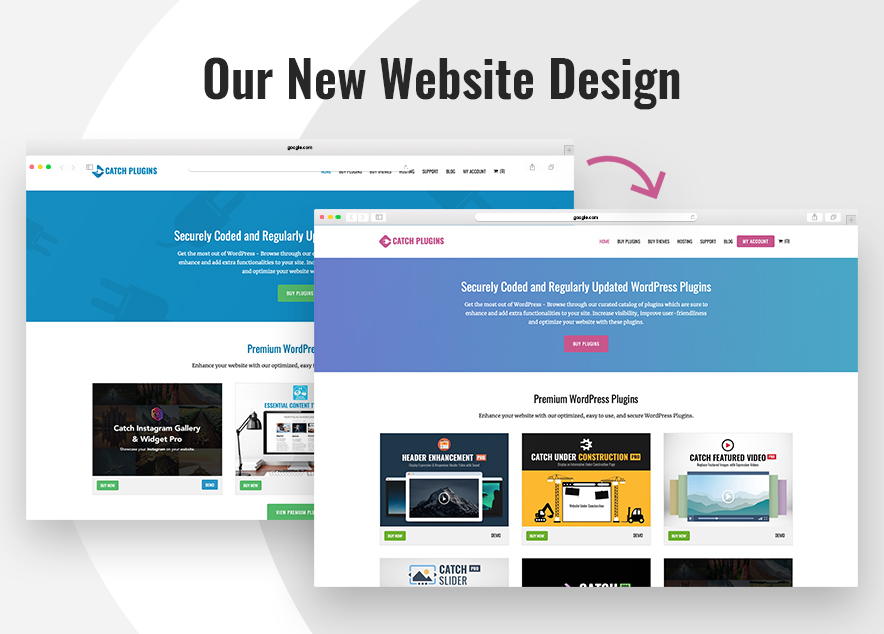 Our Catch Plugins team is always looking forward to making our visitors and regular customers happy and satisfied. We value our customers' feedback and suggestions. We take them as our motivation and try to better ourselves in every way possible. Similarly, as per our customers' suggestions, we've brought slight changes to our website design.
As our website was quite similar to Catch Themes, our visitors were pretty confused and were using the same login credentials for both sites. So, in order to end the confusion and make our Catch Plugins site slightly different from our Catch Themes site, we've changed our Site Title, Button, and a few other sections' colors. We've changed the colors from Blue and Green to Mulberry Pink so that it goes along with our website design.
We hope the design changes have helped in ending the confusion.
What are your thoughts on this delightful color change on our website? Did you like the new Mulberry Pink? Feel free to drop your thoughts through the comments section.