Catch Breadcrumb Pro, a simple yet feature-pack breadcrumb plugin now comes with new exciting features.
We've always been saying that we keep our customers first and value the feedback we receive. So, keeping your suggestions and feedback in mind, we've upgraded our breadcrumb plugin with three new features. We've added Box Shadow Options, Breadcrumb Width, and Font Style.
New Features in Catch Breadcrumb Pro
Box Shadow Options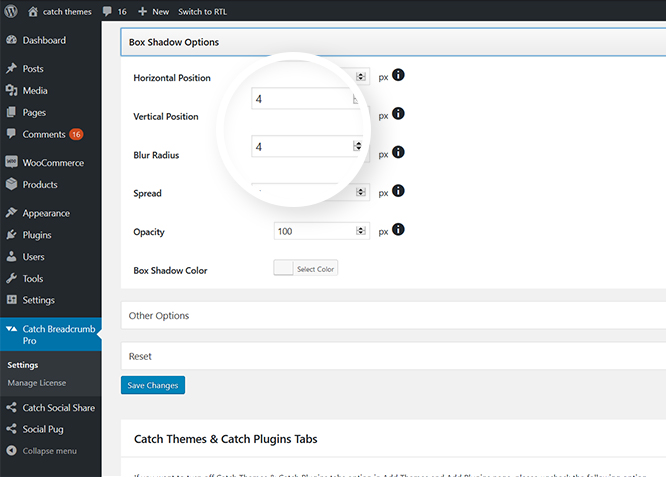 The Box Shadow Option allows you to add shade to your breadcrumb container. You can choose the color of your shadow and the shadow opacity as well. Also, you can select how far or near you want your shadow to be displayed. You can blur your breadcrumb radius and choose how much you want your shadow to spread out from the actual box.
Breadcrumb Width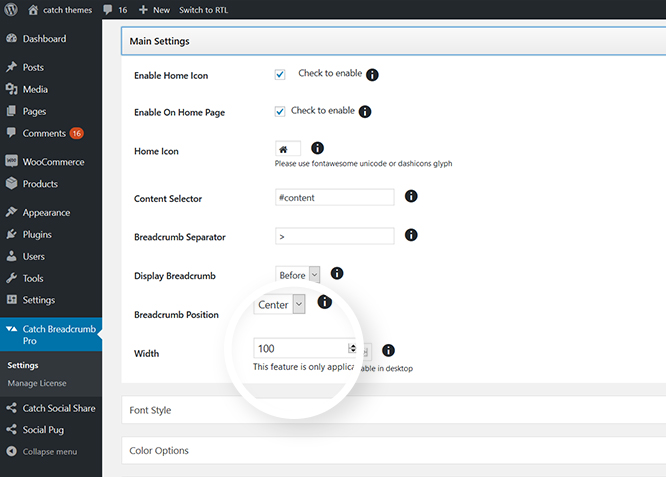 Under the Main Setting tab, you will find the Width option. If you don't want a full-width breadcrumb and want a custom width size breadcrumb that goes along with your site design, then, make use of this Width feature and add a custom width size for your site. Please be mindful that this feature works only on desktops.
Font Style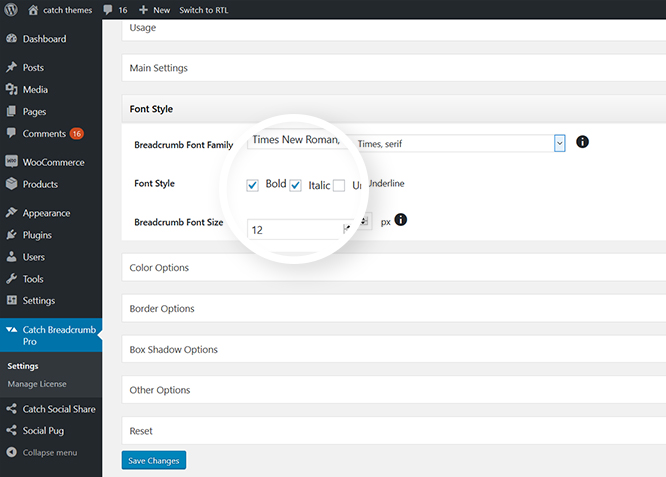 The newly added Font Style option allows you to make your breadcrumb trail texts more engaging and attractive with styles like Bold, Italic, and Underline. Choose the font style and add that extra charm on your breadcrumb texts.
To conclude, Catch Breadcrumb Pro is now more lively and exciting with new features. Buy Catch Breadcrumb Pro today to put your hands on these fresh features and add a unique breadcrumb navigation trail on your site without difficulty.