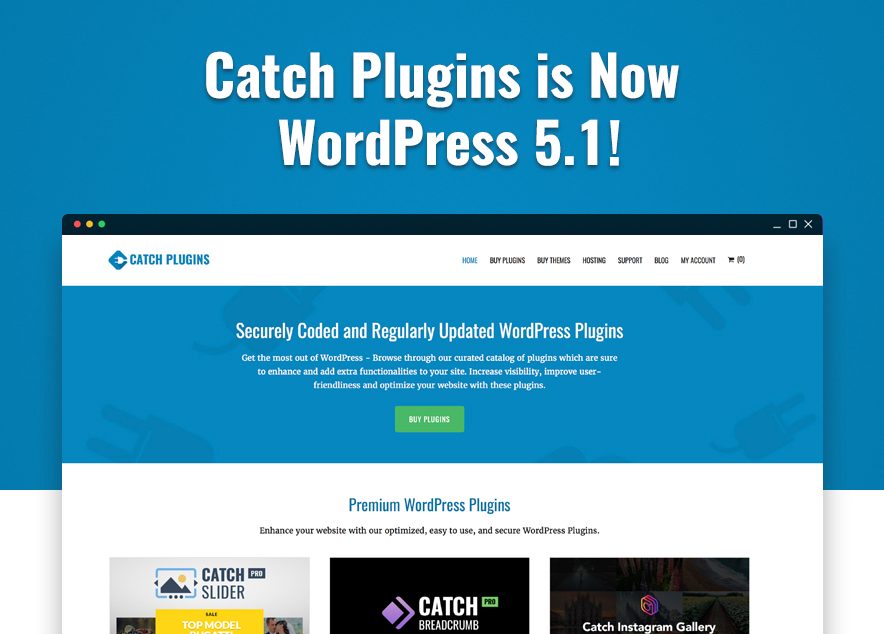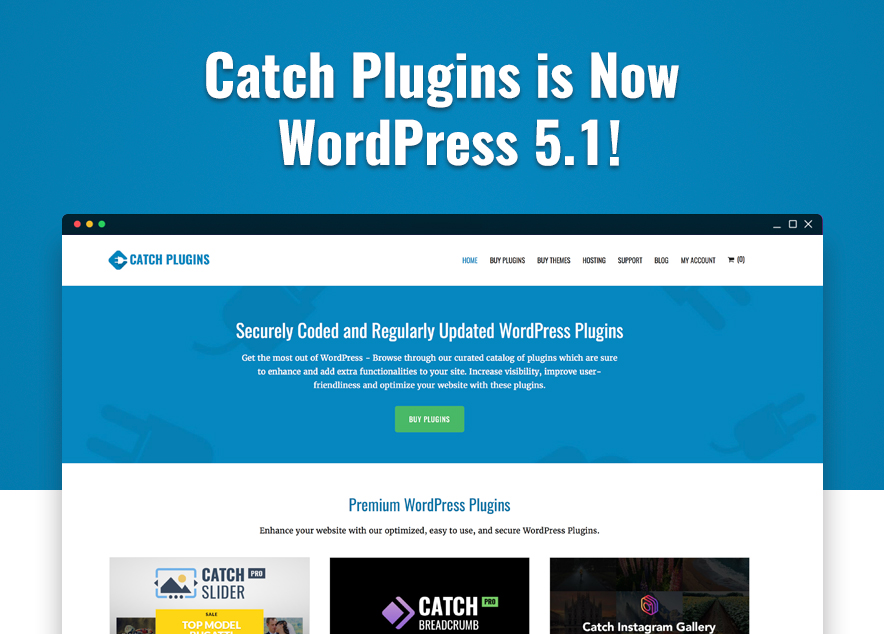 The first major release of 2019 – WordPress 5.1 "Betty" was released yesterday on 21st February 2019. And with the newly updated version came an array of enhancements. We, the Catch Plugins team have a reputation of always staying updated with all the latest buzzes in WordPress. We have been staying updated and preparing ourselves for the 5.1 release since its inception. Since the release has now shipped out, we're more than happy to announce you all that all of our WordPress plugins have been updated and are now WordPress 5.1 Ready.
We have made sure that all our WordPress plugins (Free and Pro) are completely compatible with the updated and awaited version of WordPress – WordPress 5.1.
We have ensured that you will not face any difficulties with our plugins after upgrading to WordPress 5.1. You need to make sure you run your plugin through the latest update provided.
At Catch Plugins, we are always looking forward to putting an emphasis on something new and we are very happy to serve you with our WordPress 5.1 Ready WordPress Plugins.
However, if you still find any issues, please report it to our Support Forum. We're always here to help you.
Let's Upgrade!