We're very pleased to roll out a new update for our Widgets WordPress Plugin, Essential Widgets Pro 2.4. This update now comes with new blocks and users can now insert EW blocks directly from the block editor.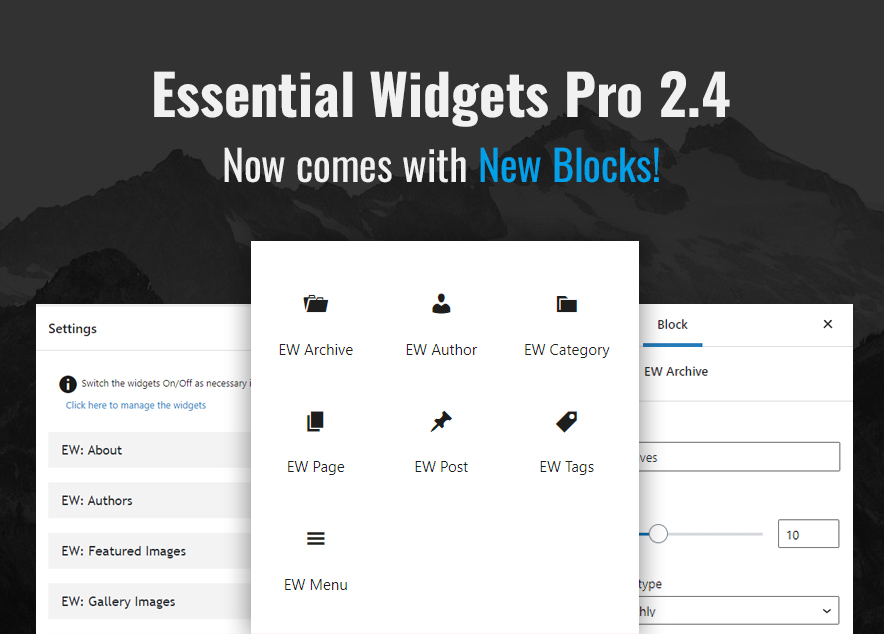 Essential Widgets Pro is a premium WordPress plugin for adding and displaying widgets on your site to make it more welcoming. The plugin gives you the power to add 23 essential widgets. All the widgets provided to you come with many customization options and are extremely easy to use.
Essential Widgets Pro comes with 23 fully customizable widgets, and with this new update, we have introduced 7 blocks. The remaining blocks out of 23 widgets will be introduced gradually in future updates.
New Blocks in Essential Widgets Pro
Archives Block – EW Archives
Author Block – EW Author
Category Block – EW Category
Pages Block – EW Page
Posts Block – EW Post
Tags Block – EW Tags
Menu Block – EW Menu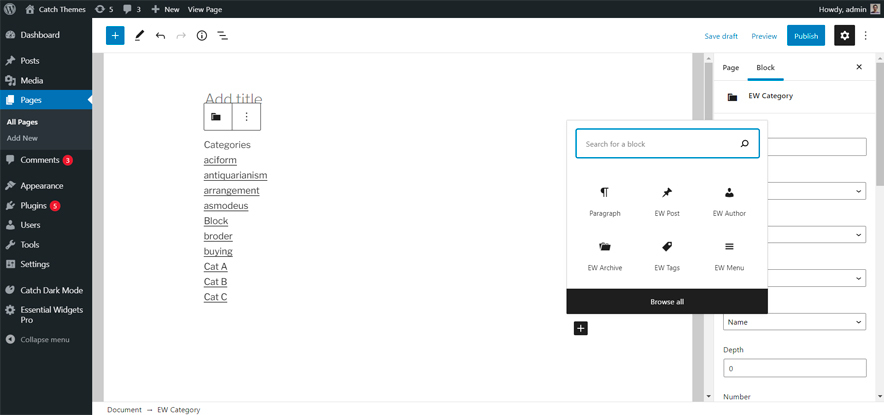 If you are using the block editor, you will find our Essential Widgets block on your editor. Click on the + button and scroll to the EW Blocks section. Insert the block you desire from the available EW blocks.
Our Widgets WordPress Plugin, Essential Widgets Pro is now more lively and efficient with the introduction of EW blocks. We hope you enjoy the new update and find it fascinating. Your comments are welcome in the comments section below.