Our premium Widgets plugin for WordPress, Essential Widgets Pro is here with a brand new update. Essential Widgets Pro 2.3 now comes with added Constant Contact service to Newsletter widget for a better user experience. A better version is here!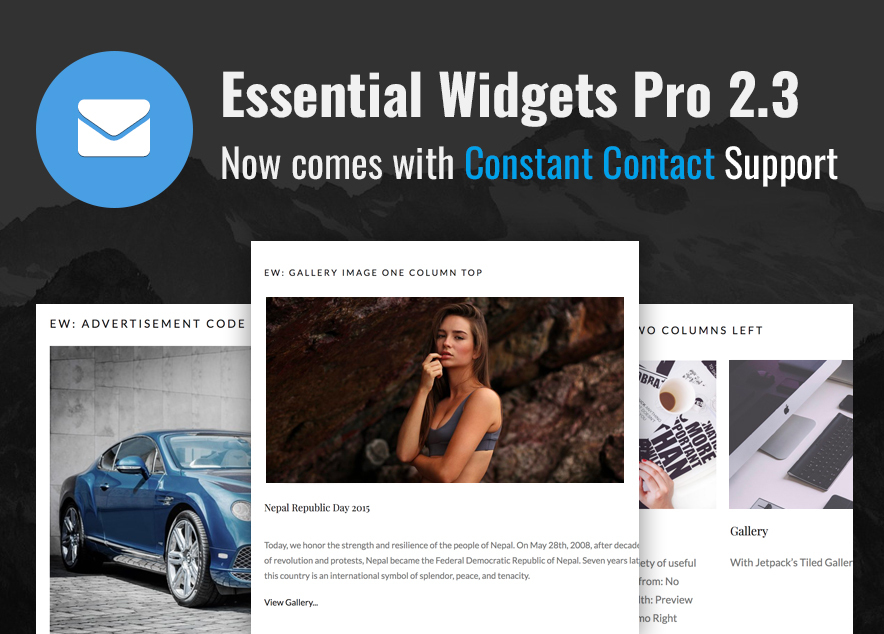 Essential Widgets Pro
Essential Widgets Pro is a Premium Responsive Widget WordPress plugin. It comes with 18 fully-customizable widgets to bring out the best on your website. The premium plugin has been beautifully crafted to draw additional attention to the important parts of your website. With Essential Widgets Pro, you will have more control over the widgets with more flexibility. Each widget provided to you has many options to allow you to customize the output of widgets on your website.
One of the 18 fully-customizable widgets is the Newsletter widget. It is one of the most reliable and direct ways to communicate with your visitors. Knowing the importance of the Newsletter widget, this time in Essential Widgets Pro 2.3, we've added support and compatibility for Constant Contact. You can now set up your newsletter widget and display the email subscription feature in WordPress through the Constant Contact service.
To help you with the newsletter setup process, here is a quick tutorial. It shows how you can add a newsletter widget with the Constant Contact service.
Setting up Newsletter with Constant Contact Service
After activating the Essential Widgets Pro plugin, visit Dashboard > Essential Widgets Pro and scroll all the way down to the Constant Contact option. As shown in the below image, log in to Constant Contact.

Now, you need to log in to your Constant Contact account and grant access to EWP.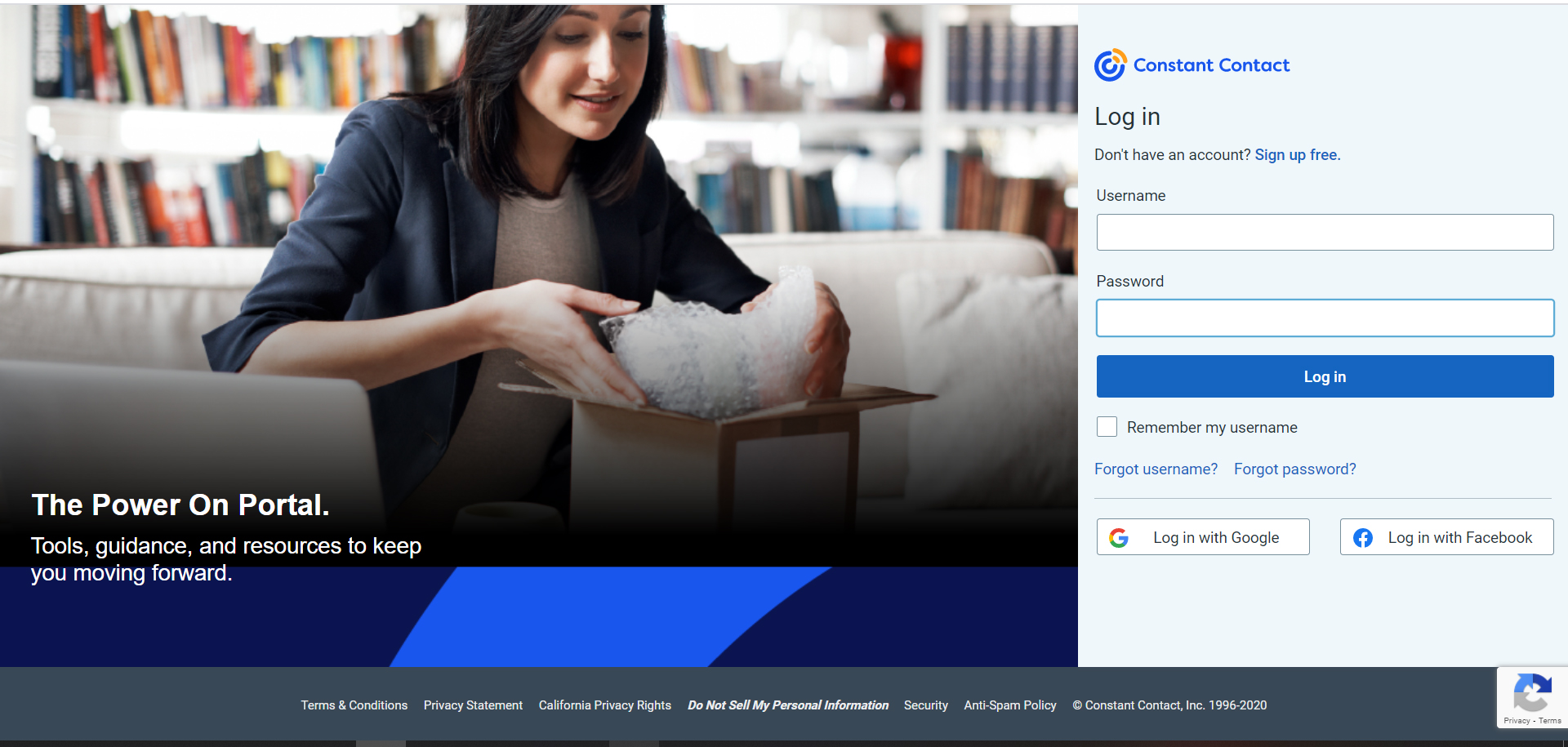 After successfully logging in, visit Appearance > Widgets and add the Newsletter widget to your desired site area. Add your Title, Background Image URL, select your background-attachment (fixed or scroll), and add the text to show before and after the form.
Finally, on the Service option, you will find the Constant Contact option along with other services like Google/Feedburner, MailChimp, MailPoet, and Custom.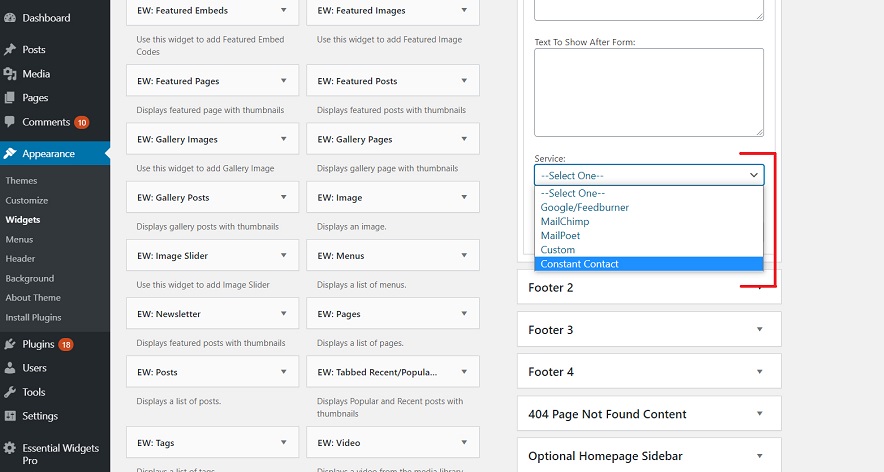 After selecting Constant Contact, select your desired Contact List option and fill in the Text Field Labels.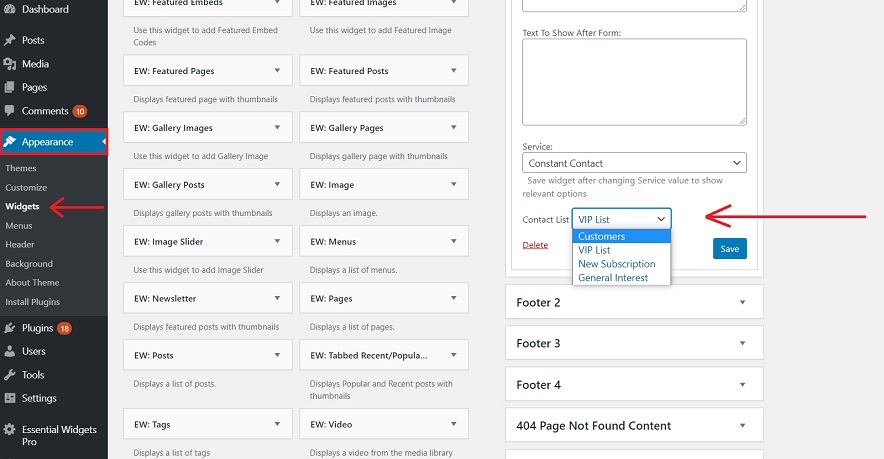 Save your changes and see the Constant Contact service in action.

Update your Essential Widgets Pro plugin right away and enjoy the compatibility with the Constant Contact service.